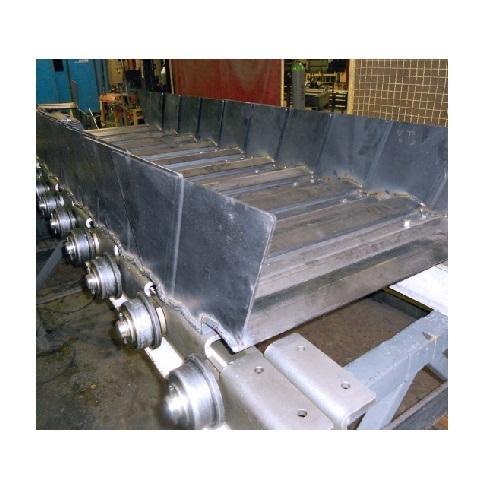 Ask for Price
The Apron Conveyor is the load carrying member of the conveyor. Apron is fixed on two parallel rows of chains having K2 attachments.
From of an apron is corrugated, so it can be used in horizontal as well as in inclined position.
Aprons are lapping on each other, so that material like powder does not spill from aprons.
Product Details:
Minimum Order Quantity : 1 Piece
Type : Flexible Conveyors
Brand : Ashton Green
M.O.C. : M.S.
Number of Chain rows : Two parallel rows